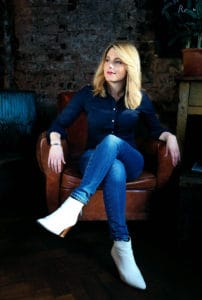 Hallie Rubenhold is a critically acclaimed author, social historian, broadcaster and historical consultant for TV and film.
Hallie received her B.A. in History from the University of Massachusetts, Amherst and an M.A. in British History and History of Art from the University of Leeds. Remaining at Leeds, she embarked on her studies for a PhD and later completed her thesis on the subject of marriage and child-rearing in the eighteenth century.
In 2005, she published The Covent Garden Ladies, which brought to public attention the true story of the Harris's List of Covent Garden Ladies. Since its publication, her history of this notorious guidebook to Georgian London's prostitutes, along with her edited compendium of The Harris List of Covent Garden Ladies has succeeded in capturing the imagination of millions. Hallie's work has been the subject of several art exhibitions, three television programmes, including the hit drama series, Harlots (ITV Encore and Hulu) and even lines of jewelry, notepads and fridge magnets (yes, fridge magnets). In 2006, BBC4 broadcast The Harlots Handbook, a documentary based on Hallie's book which she presented.
Her equally celebrated second book, Lady Worsley's Whim (entitled The Lady in Red in the US) about the 18th century's most infamous adultery trial became BBC Radio 4's Book of the Week in November 2008. In August 2015, it appeared as a 90 minute drama for BBC2 entitled The Scandalous Lady W, starring Natalie Dormer and Shaun Evans.
Hallie is also the author of a series of novels set during the period of the French Revolution. The first of these, Mistress of My Fate was published in 2011 (2013 in the US). The second, The French Lesson was published in the UK in April, 2016.
She is currently writing the first ever full-length history of the five victims of Jack the Ripper – in which the Ripper plays no part. The Five has been optioned for a drama series by Main Street Pictures.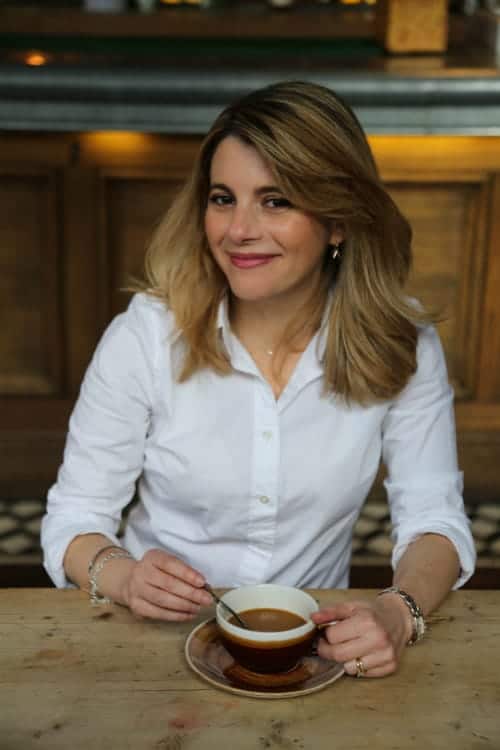 In addition to writing books, articles and reviews, Hallie regularly appears on TV as an expert contributor to documentaries. She also acts as a historical consultant for period dramas, most notably the award winning Channel 4 series, City of Vice, the BBC1 series, Jonathan Strange and Mr Norrell and on the adaptation of her book for BBC2, The Scandalous Lady W. She is currently developing a drama series with Wall to Wall Television about indentured servants in pre-revolutionary America.
Hallie has a passion for telling a great historical tale and has a nose for unearthing previously unknown stories from little-known sources. She loves challenging our preconceived notions about our ancestors lives and revels in history's surprising, unpleasant and gritty truths. Her extensive academic experience extends to research, teaching, lecturing and curatorial work. In the past she has been employed as a curator for the National Portrait Gallery, a university lecturer and a commercial art dealer. In 2014 she curated an exhibition on women's reputations in the Georgian era for No.1 Royal Crescent in Bath and has been involved with several projects at the Foundling Museum in London.
She lives with her husband in London.