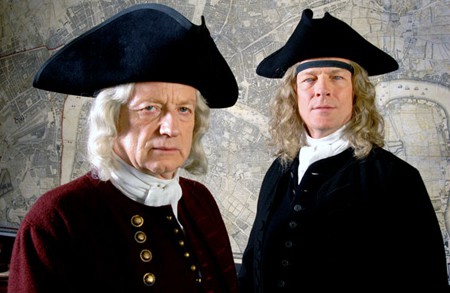 Broadcast: Monday 9pm on Channel 4 from 14/1/2008 – 11/2/2008
Hallie Rubenhold worked alongside executive producers, Justin Hardy and Rob Pursey and a team of screenwriters to create this totally unique five-part historical drama series.
Blending fact and fiction, the series relays the story of the formation of the Bow Street Runners (Britain's first police force) under the brothers Henry and John Fielding.
Set in 1752, City of Vice draws on a number of true cases, characters and scenarios to present a picture of London's crime-infested streets.
To correspond with the series, Channel 4 commissioned a historically accurate interactive game, Bow Street Runner, on which Hallie also advised.
City of Vice Links:
Channel 4 City of Vice site: read interviews with Hallie, the producers and cast about the making of this unique series